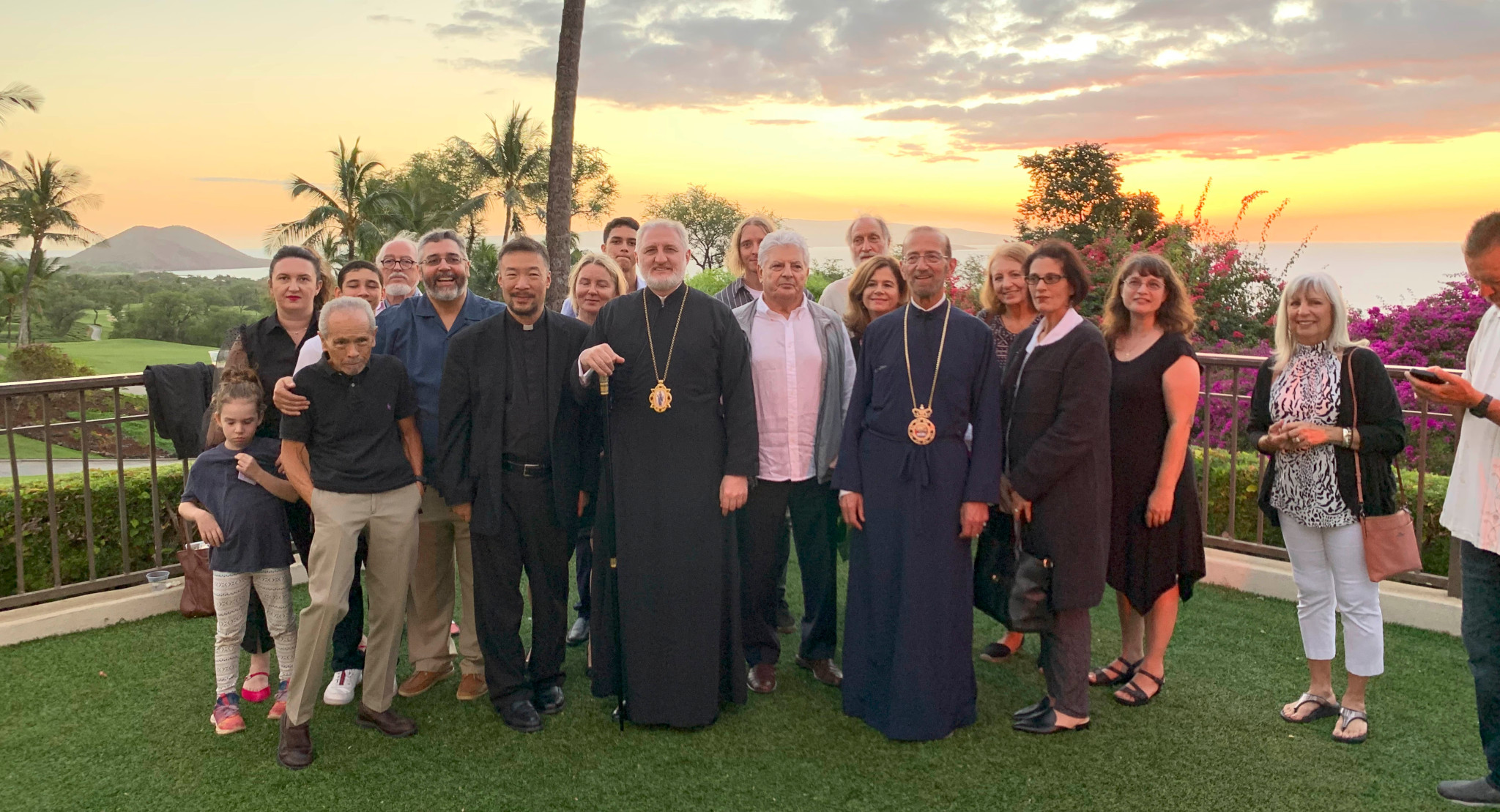 "For since the creation of the world, his invisible things are clearly seen. They are perceived through created things, even his everlasting power and divinity."
— Romans 1:20 (Eastern Greek Orthodox Bible)
We are a Christian mission parish on the island of Maui under the Greek Orthodox Metropolis Of San Francisco. As a mission parish of the Greek Orthodox Church, we are a small community following a traditional expression of Christian faith and worship as practiced over millennia by the one, holy, catholic, and apostolic church. Maui is a unique location for a mission parish as it is at the nexus of visiting Orthodox Christians and people of good will from all around the world. Maui is also a unique place for a mission parish because the communities of people that make this Island their home, as residents of Hawaii, are dedicated to a life filled with the aloha spirit.
Currently, we celebrate Matins and Divine Liturgy services at least once a month, usually the fourth Saturday, and sometimes more often. Whether you live on Maui or are just visiting the Island for a short time, whether you are an Orthodox Christian or just someone who is seeking to experience the original practice of the early Christian church in paradise, we welcome you to join us and participate in our celebrations.
Immediately following our services, we host a fellowship hour for the purpose of fostering community within our parish and welcoming visitors. So, if you attend a service, please plan to join us afterwards for coffee, lunch and desserts.
---
Service Schedule
Upcoming Service:
Please note that our regular services are postponed until further notice, at least as long as through the month of September 2020. Yet, we are holding prayers in new ways.
Please stay safe and well during this time.
Planned Services for Calendar Year 2020:
Due to the Maui County emergency proclamation issued because of the Coronavirus pandemic our planned service schedule has been postponed. Currently we are planning to hold prayer services at a parishioner's home on Sunday mornings.
If you are currently a member of the Maui Mission parish and would like to make a reservation to host Matins and Reader services at your home, then please contact us by e-mail at Maui Mission secretary or by telephone at (617) 838-7904. Currently, in any in-person prayer service, we need to keep the number of parishioners to below 10 people to conform to the Maui County proclamation.
During the times of our regular servers, we post special services with visiting priests on our website. If you would like to be included on our mailing list, please feel free to e-mail or call us.
Location of Services: Please check above for any announced change in location.
Unless otherwise announced, Matins and Divine Liturgy services -- once they resume on the regular schedule again -- are planned to be held in the main sanctuary of St. Theresa Church in Kihei:
Driving Directions»