Parish Council
Dr. Jeffrey Gabriel Yepez, Parish Council president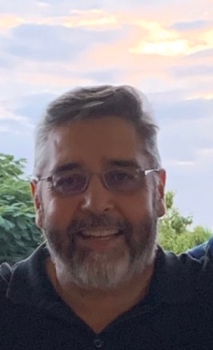 Dr. Yepez has been serving the Maui mission parish as president of the Parish Council since the mission's founding in April 2012. The steering committee to reestablish the Maui mission parish held its first parish meeting in Kihei during Holy Week in 2012, and its first Divine Liturgy service was held on April 21st of that year.
About a half of a year later, Metropolitan Gerasimos tonsured Dr. Yepez a Reader in January 2013 during a Divine Liturgy service for Epiphany, and since that time he has served as Reader at the Maui mission parish for its Vespers, Matins, Divine Liturgy, Typika, and Holy Week services. He is currently a Deacon candidate at the Holy Cross Greek Orthodox School of Theology Diaconate Program in Brookline, Massachusetts.
The members of the Parish Council are also to include a Vice President, Treasurer, Social Coordinator and Secretary. Elections to the Parish Council are planned to be held near the end of the ecclesiastical year before Theophany, and this year's parish meeting is tentatively scheduled for December 26, 2020.